CATEGORIES AND STRUCTURE OF WALLS
Construction P-Thermo 30
Our company uses European timber as a raw material in the supporting body of the constructions, treated exclusively naturally in a dryer and not with chemical products. The external masonry of each building system according to K.EN.A.K. (Regulation on Energy Performance of Buildings) carries a Certified External Thermal Facade System, which ensures the thermal protection of the housing shell. It gives the possibility to save energy, as it reduces the need to use it for heating or cooling the premises. It also provides acoustic protection against external noises, as well as fire prevention, since the materials of the system are non-combustible.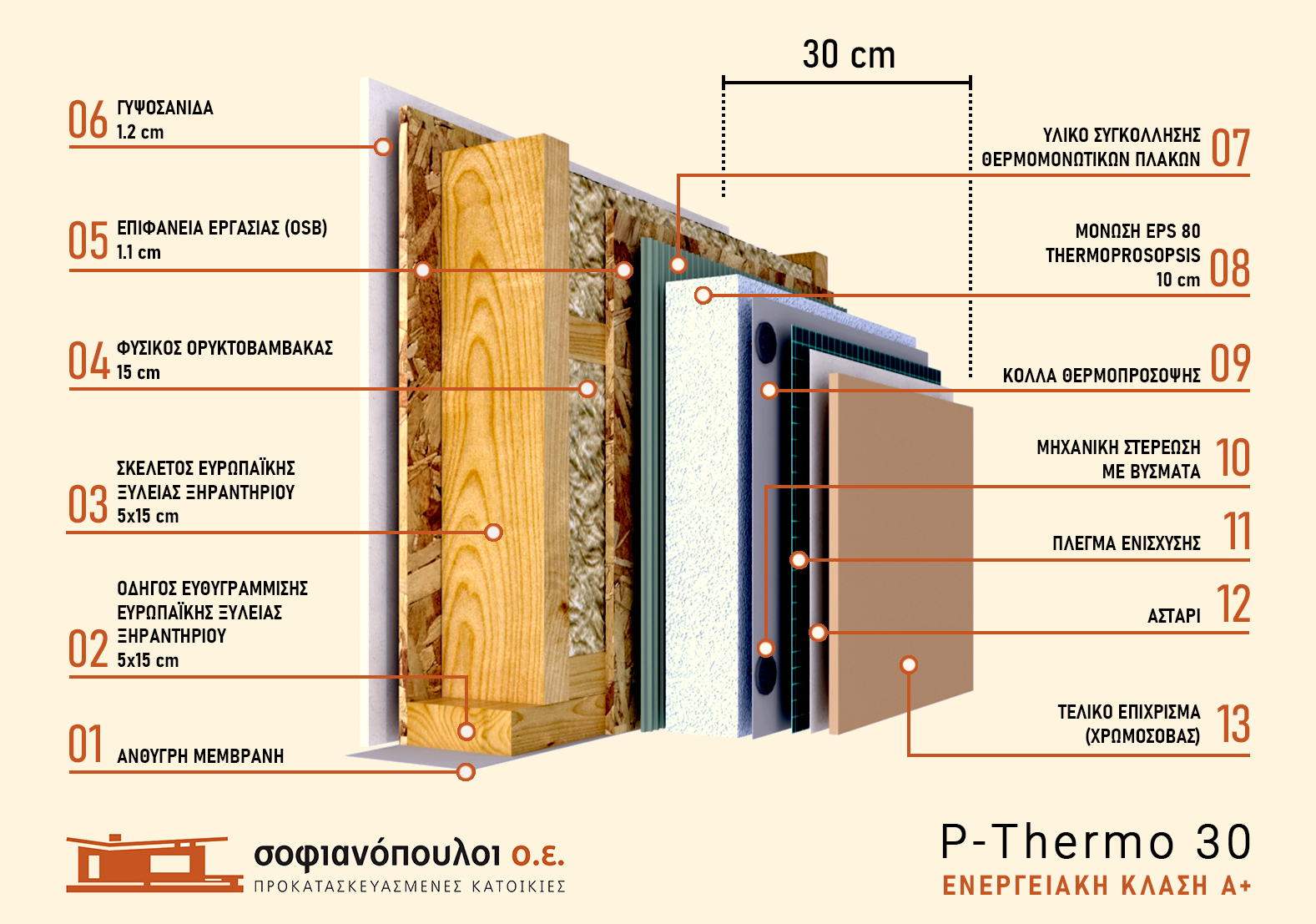 Construction P-Thermo 25
The construction of P-25 has an inner panel with a triple layer of natural mineral wool by Knauf Insulation, which is an insulating material based on natural mineral fibers.
The mineral wool is produced from natural renewable raw materials and does not involve a chemical petroleum base.
This technology was developed by strengthening the environmental characteristics of the material without affecting the thermal insulation properties, the fire protection classification A1, the fireproofing, the sound insulation, the sound absorption, the mechanical properties and the highly recycled content, and the improved durability of the product.
It also provides acoustic protection against external noise and fire prevention as the materials are non-combustible thus increasing fire prevention in homes.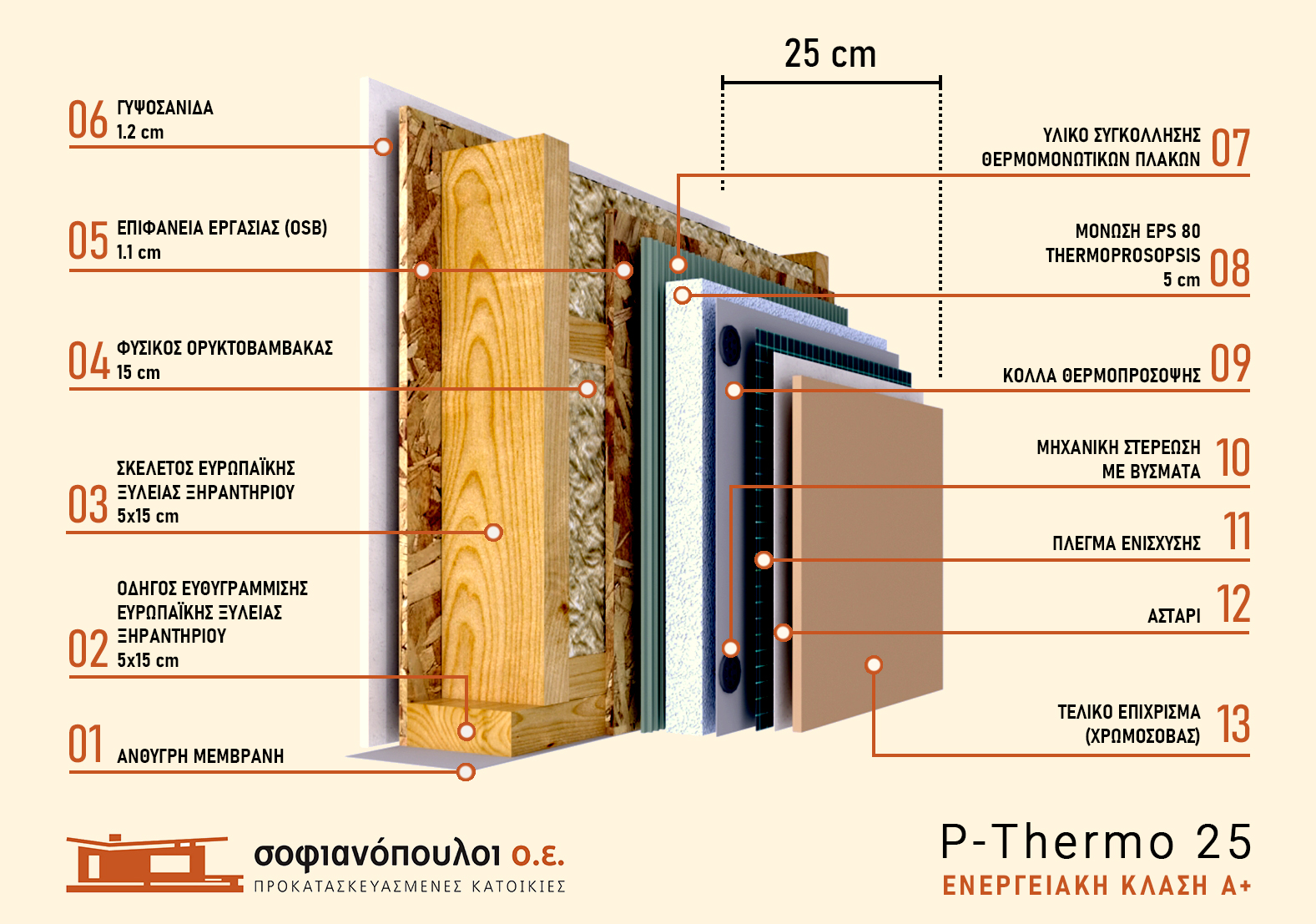 Construction P-Thermo 20
The outer walls of the P-20 construction, apart from the fixed insulation, have an extra external layer on the walls – the certified external Thermoprosopsis system. This provides thermal protection for inadequate heating or excessive heat and provides the house with comfortable living conditions, ie good heat accumulation which ensures a sense of comfort that will not be disturbed by a sudden change in heating / cooling or sudden temperature changes.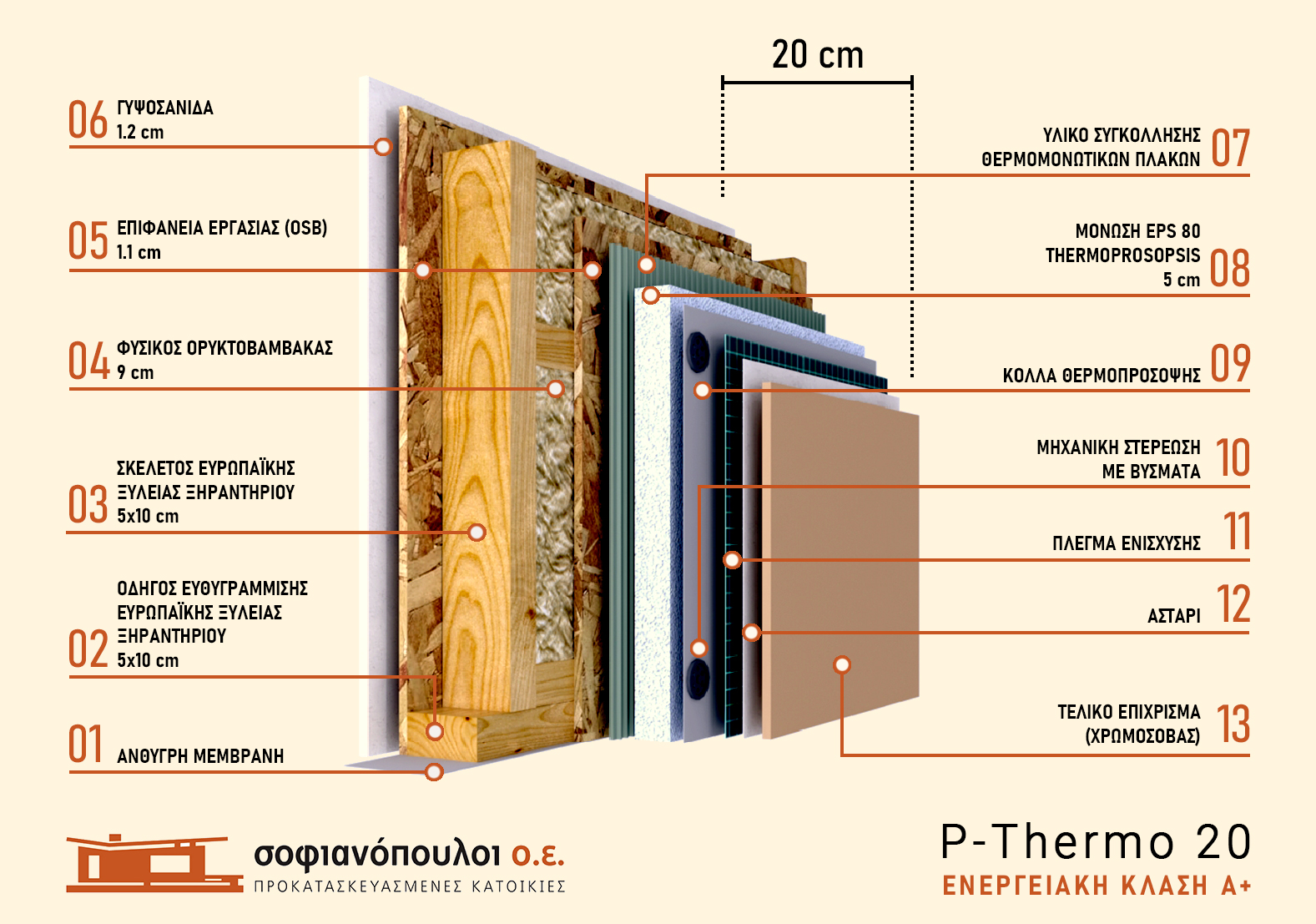 All the materials of our constructions are certified, as long as they have a Certificate of Stability of Performance and a Declaration of Performance